Posted on Wednesday, April 4, 2018
The 6th Annual Belize Bird-a-Thon is now well underway. This annual fundraising event for the Belize Bird Conservancy takes place each year during the month of April.

Lodges throughout Belize participate in this fun event, which sees teams competing to see the most bird species in a single day.

This year, there are approximately 20 lodges throughout Belize participating in the event which help raise funds for research and conservation projects for the Belize Bird Conservancy.
The
Belize Bird Conservancy
conserves birds in their habitats across Belize through on-the-ground scientific research, education, advocacy, and collaborations.
The Belize Bird-a-Thon fundraising efforts go towards:
Outreach to Belize communities about the benefits of birds
Supporting internships
Belize Raptor Watch Program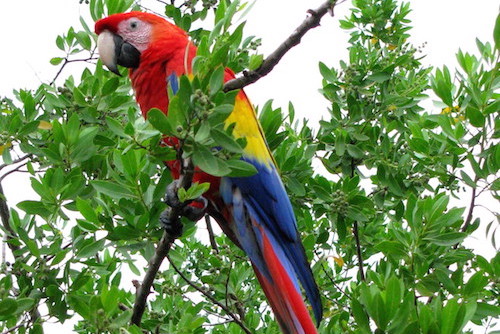 Scarlet Macaw
Belize Lodges participating in this years' Bird-a-Thon event include:
This competition also has a much-coveted goal among the lodges in Belize - to win the H. Lee Jones Cup. Last year (2017) Caves Branch Jungle Lodge and Lamanai Outpost Lodge ended in a tie, with 206 species and took home the prize.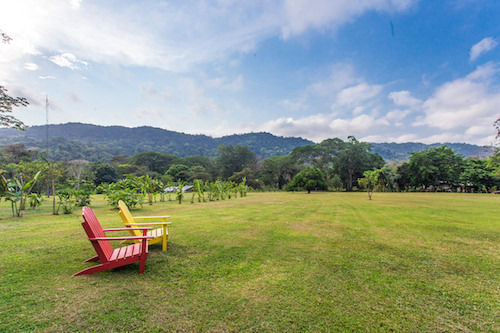 The grounds at Bocawina Rainforest Resort, one of the participating lodges.
The Belize Bird-a-Thon Rules

The rules are the standard ones for a bird-a-thon, but teams must count birds observed only within a 5-mile circle encompassing their lodge, within a 24 hour period. This must be done between April 1 and April 30 and the team can count at any time within their chosen day.
During the count day, all team members must stay together as they move from location to location. Team members can join for a limited time during the day, but birds cannot be included in the count if members are not together. At least two team members need to see or hear the bird and confirm its identification. Birds can be included as heard only. Documentation is needed for rare birds such as a photo, an audio recording, a detailed description or a drawing in the field.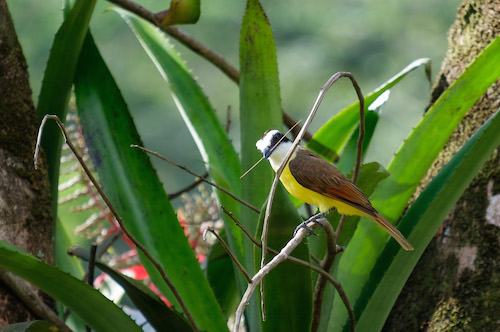 Guests are encouraged to participate in the Belize Bird-a-Thon

If you are visiting Belize in May and staying at one of the participating lodges, you are encouraged to join in and assist with your lodge's fundraising efforts. Your lodge can offer the day of birding to guests, with the resulting revenue as a contribution to the Bird-a-Thon. Alternatively, guests can pay the lodge for the birding tour, but pledge an amount determined before the Bird-a-Thon, as a contribution to the event. If both the lodge and your guests contribute, even better. The Belize Bird Conservancy appreciate any donation to support their research and conservation work.

Check back in mid-May to see who won the competition and who can claim to be the "birdiest lodge" in Belize.

Are you looking for information on birding in Belize?
Contact one of our Belize vacation specialists at
1.800.667.1630
or email
info@islandexpeditions.com
for more information on birding in Belize.

Related Links: